Everyday Rock Bottom Price Guarantee.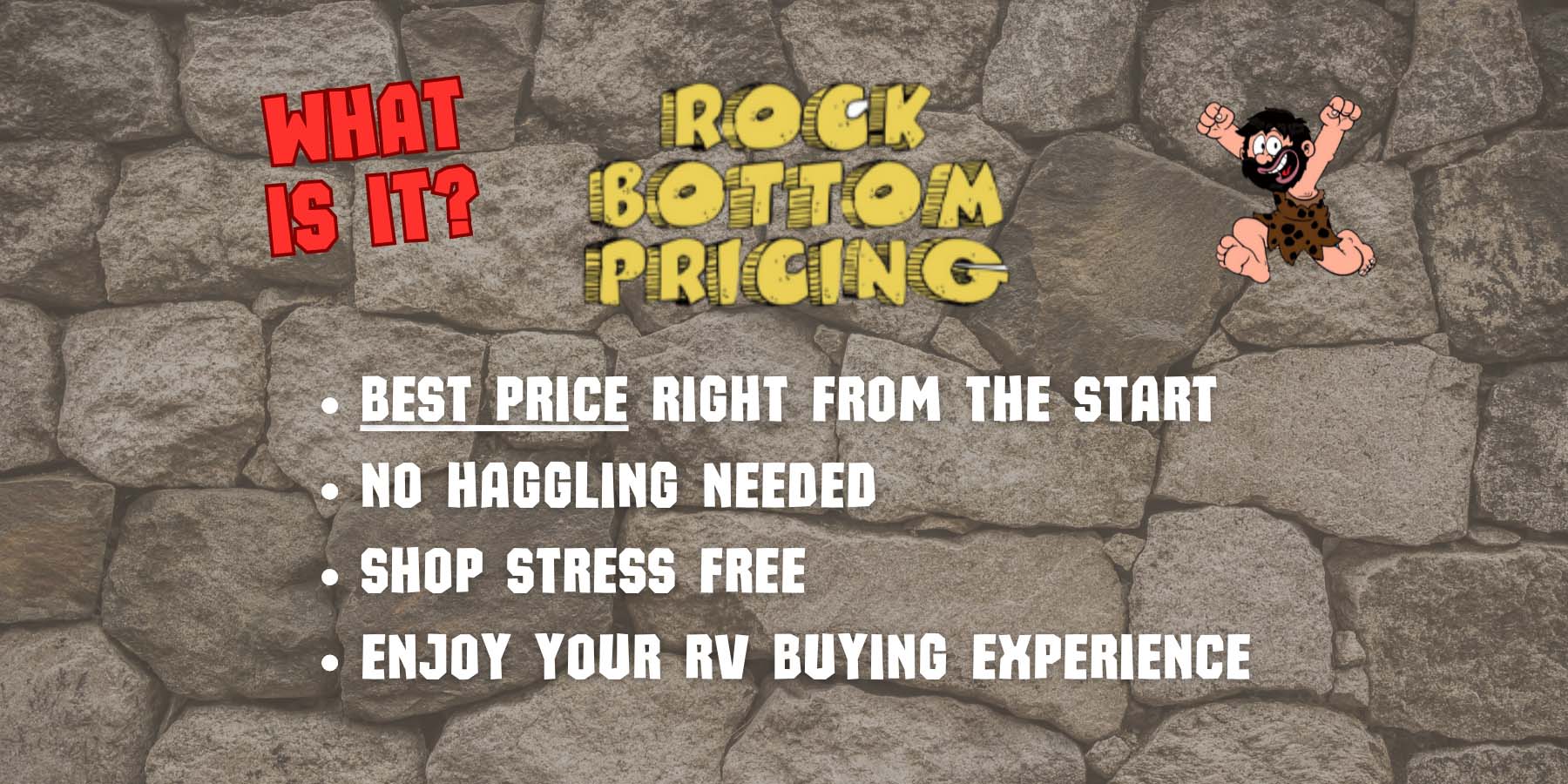 Overpaying for your RV never has to happen because here at Avalon we believe in giving you our Rock Bottom Price before you even come to our dealership.
It's Easy To See Our Best Price Instantly.
That means no more endless phone calls or pointless wasted trips just to see the price of your RV... At Avalon seeing your RV price is as easy as clicking a button.
Here's How You Can See Our Best Price.
Simply Click On Any Rock Bottom Price Button.
Fill Out The Quick Form & Click Submit.
The Rock Bottom Price Will Display On Your Screen & Be Emailed To You Instantly.
Therefore when you see the RV you love simply click our Rock Bottom Price button to see the price. (Easiest RV Shopping Ever)
Avalon RV Center is not responsible for any misprints, typos, or errors found in our website pages. Any price listed excludes sales tax, registration tags, and delivery fees. Manufacturer pictures, specifications, and features may be used in place of actual units on our lot. Please contact us @800-860-7728 for availability as our inventory changes rapidly. All calculated payments are an estimate only and do not constitute a commitment that financing or a specific interest rate or term is available.
Manufacturer and/or stock photographs may be used and may not be representative of the particular unit being viewed. Where an image has a stock image indicator, please confirm specific unit details with your dealer representative.