RV Price Match Guarantee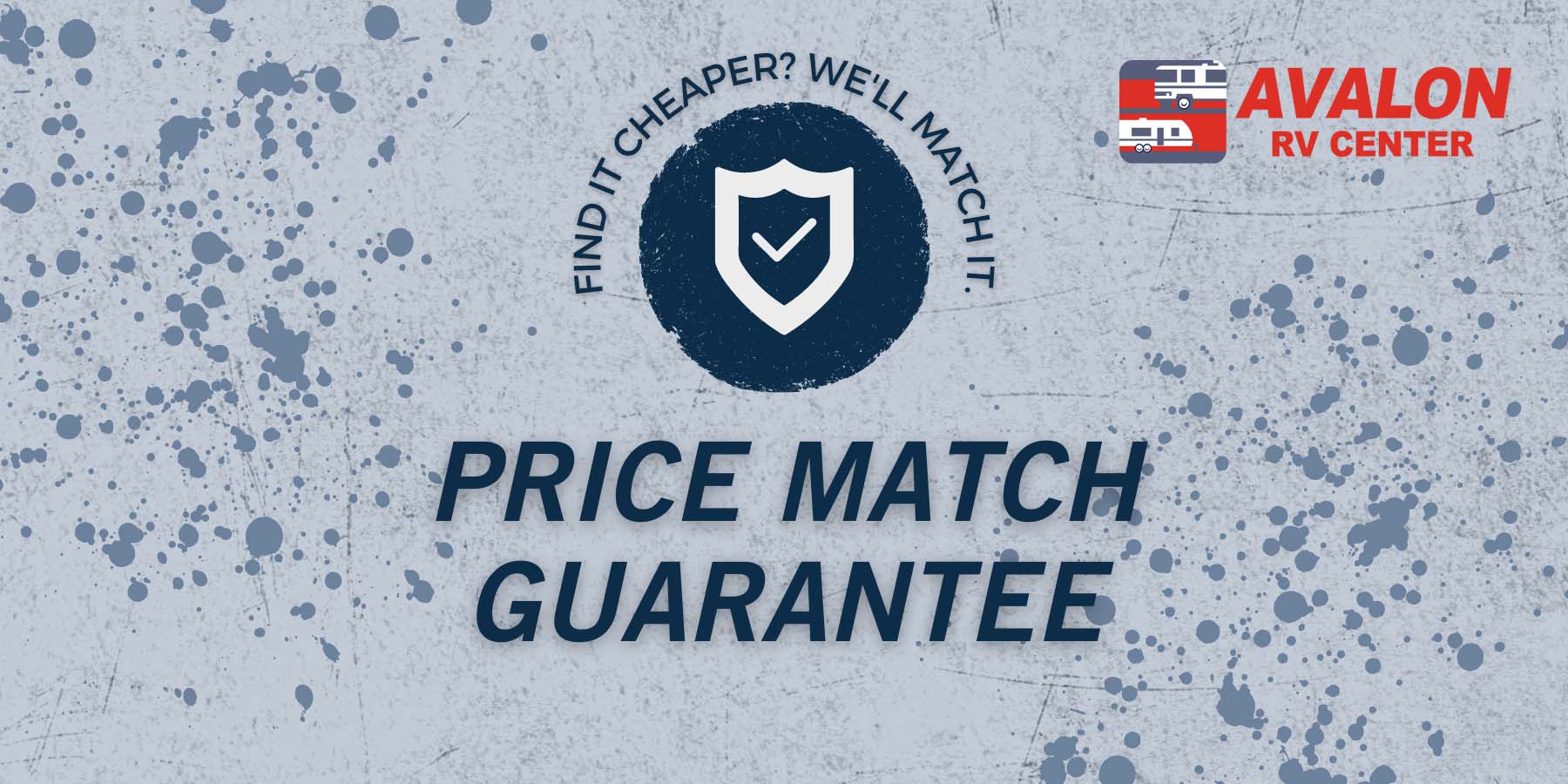 We know how big of a deal it is for you to get the best deal possible when buying your New RV. This is actually one of the biggest reasons that we started selling RVs for our everyday Rock Bottom Price.
But then we got to thinking...
What if another RV Dealership has a lower price than us on an exact RV that we carry? Can we claim to have a Rock Bottom Price if other RV Dealerships have better prices?
For This Reason, RV Price Match Guarantee Was Born. Here's How It Works.
We will match ANY New RV Price from ANY RV dealership as long as both RVs are the same make/model/floorplan with the same features in it. All you have to do is:
Show us an invoice or proof of price on the RV you want to buy.
Next we will look at the RVs to ensure they are the exact same make/model/floorplan/features.
If the RVs are the same we will Price Match the other RV Dealership's price.
RVs that are NOT Exactly the same are not eligible for RV Price Matching.
Avalon RV Center is not responsible for any misprints, typos, or errors found in our website pages. Any price listed excludes sales tax, registration tags, and delivery fees. Manufacturer pictures, specifications, and features may be used in place of actual units on our lot. Please contact us @800-860-7728 for availability as our inventory changes rapidly. All calculated payments are an estimate only and do not constitute a commitment that financing or a specific interest rate or term is available.
Manufacturer and/or stock photographs may be used and may not be representative of the particular unit being viewed. Where an image has a stock image indicator, please confirm specific unit details with your dealer representative.